Come And Be A Stoner @ www.hearthstoners.eu
Erm,
What you doing, wandering around pre expansion endlessly achieving how to tie your shoelace, clean your teeth or just getting fat and lazy from not raiding ??
Why dont you Join Eonars Hearthstoners, Prior To the expansion we have BT, SSC, ZA runs posted and although theres only a few days left you can join up and get your lazy asses some shiny new purple pants that will last all the way through to ?? well who knows.
You could come and see some of these guys who we've said hi to lately :)
-BT - Teron
-
-

-
-BT - Naj
-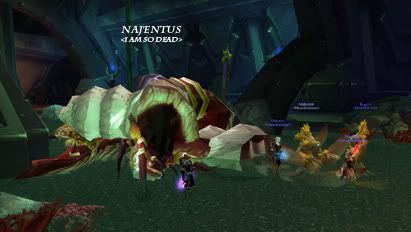 -
-Ssc - The lurker Below
-

-
-
-Morogrim Tidewalker
-


-
-KaraThress
-


-
-
- Black Temple, Shade
-


-
-Not so Shady Now, Akama
-


-
-
-Black Temple, The Supreme
-


-
-Black Temple, Teron
-

kara Boost Run cleared for fed, fer and rid
Kara Cleared on Boosts for Fed, Feral and Rid grats guys, Although i apologise for losing the picture of the prince kill, but well done first time down is pretty impressive :)
.
-


-
-
-


-
-
-


-
-
-


-
-
-
If Anyone else at level 70 wants a boost through kara for loot and the raiding experience please sign as available for the weekly raids, we will endeavour to ensure everyone gets a run through and some loot frenzy, like fed , lol.. But you have to sign as available on the calender guys.
-
We can only really boost a maximum of 3 at a time, you have to have deadlyboss mods or bigwigs, and omen installed, and please try and read the tactics for each boss, you'll find a link on the forums in the raid section
-
Its good to get used to the calender anyway as its gonna happen loads more with the dungeon runs in wrath.
-
-